YOUR QUESTIONS ANSWERED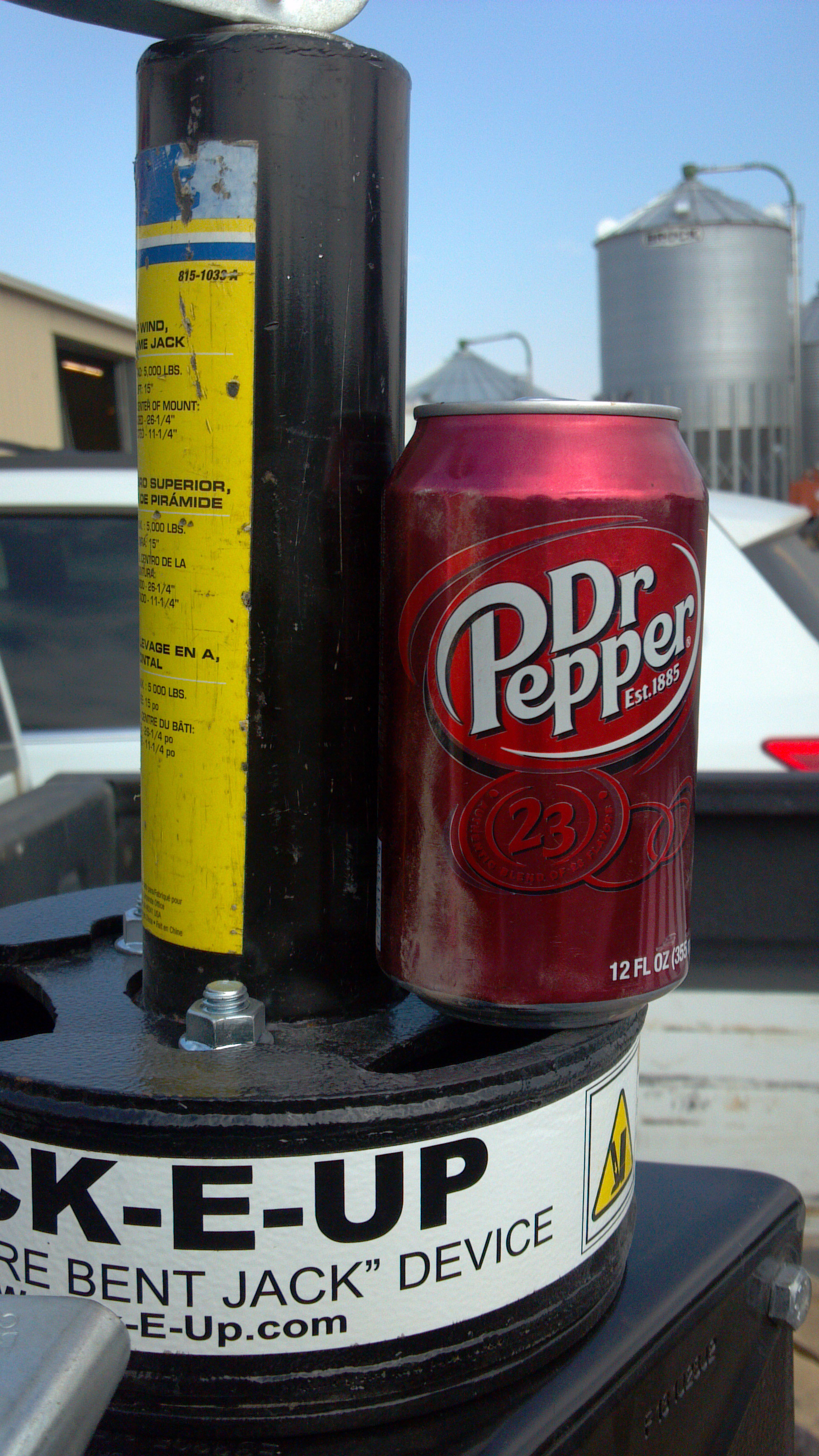 Q:What's the diameter of the Jack-E-Up? Is there an easy way to know if it will fit on my trailer?
A: The Jack-E-Up is 6.75 inches in diameter. A good way to see whether it will fit on your trailer is to use a pop can, as in the photo below. If you can move a pop can around your jack easily, you have room for the Jack-E-Up.
Q: How do I know whether I have a top-wind or side-wind jack?
A: A top-wind jack looks like this: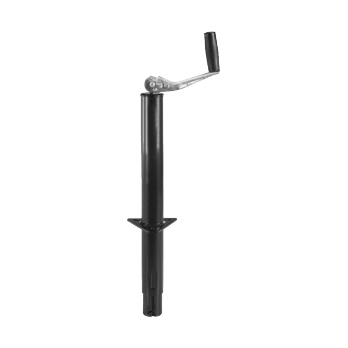 A side-wind jack looks like this: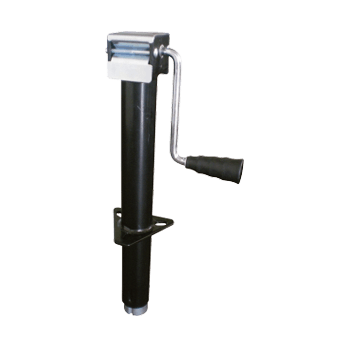 Q: The Jack-E-Up star won't fit on the top of my jack. Can I bring it up from the bottom?
A: Yes! The Jack-E-Up star can be attached on the underside of the jack mounting bracket.
Q: What does a Jack-E-Hand do?
A: The Jack-E-Hand is designed to hold your jack seven inches behind its original position and higher, so that it is secure and out of the way of the towing vehicle. The Jack-E-Hand's two-inch diameter also makes it a perfect flagpole holder while your jack is in use.
Q: What if my propane tank cover appears to be in the way of installing a Jack-E-Up?
A: In most situations the tank cover can be moved to fit behind the Jack-E-Up.
Q: I am trying to bolt the Jack-E-Up star to my jack, and the bolt holes do not seem to fit.
A: Try turning the star 1/3 of a turn until the bolt holes line up. The bolt pattern on the star is designed so that it will only fit in one position on the jack's mounting bracket.