S H I P P I N G    A N Y W H E R E    I N    T H E    U S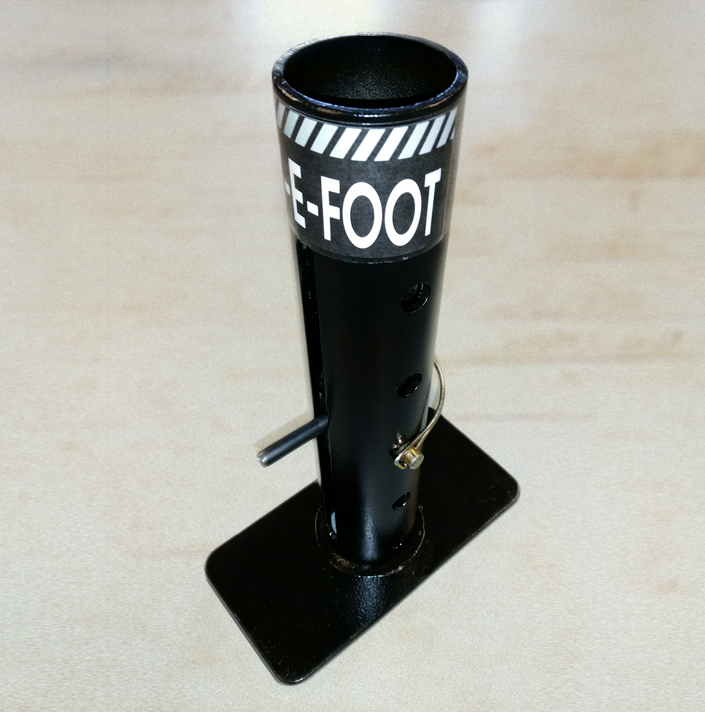 JACK-E-FOOT
$54.00
> An adjustable trailer jack foot that allows the user to change the height of the jack foot.
> The internal stop sleeve is movable in 2 inch increment's up to 8 total inches.
> No more looking for the block of wood to place under your jack foot to get the front of your trailer level.

Need it tomorrow? Find us in
a store near you. Click here.

SOLVE THE PROBLEM BY STOWING YOUR JACK UP AND OUT OF THE WAY!
IF YOU'RE STILL NOT SURE THIS IS RIGHT FOR YOU… CHECK OUT OUR FAQS