S H I P P I N G    A N Y W H E R E    I N    T H E    U S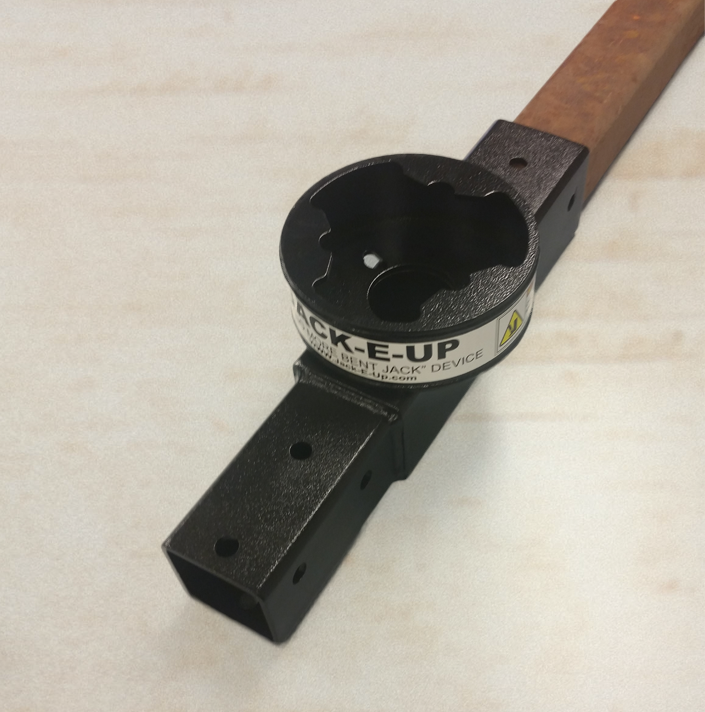 JACK-E-TUBE
$97.00
> Mounts to the front of a tube type trailer tongue to allow a Jack-E-Up unit and accessories to be used with an A Frame jack through the center of the tube type tongue trailer.
> Fit any 3 inch wide by 2,3,4,5 or 6 inch deep tube type tongue.
> Prevents the trailer tongue from becoming twisted due to heavy trailer weights and a side mounted swivel jack.
> The trailer jack is positioned through the center of the tongue and not off to the side. Adds 12 inches to the trailer tongue length.

Need it tomorrow? Find us in
a store near you. Click here.

SOLVE THE PROBLEM BY STOWING YOUR JACK UP AND OUT OF THE WAY!
IF YOU'RE STILL NOT SURE THIS IS RIGHT FOR YOU… CHECK OUT OUR FAQS